It?s in our nature!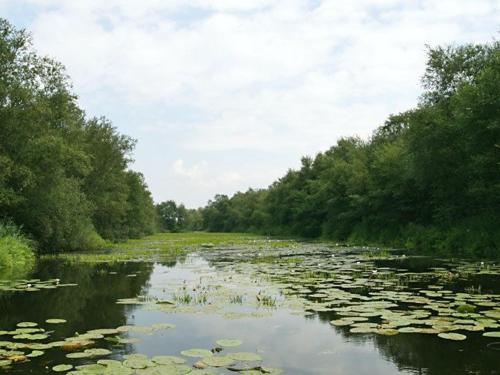 The Ladies are hostesses of the Weerribben-Wieden National Park. Our Hotel borders on the most beautiful National Park of the Netherlands. The National Park not only has Visitors? Centres and an Information Point, it also has an information network of certified Weerribben-Wieden National Park hosts and hostesses.
We can provide you with full information about the National Park. At the Reception Desk, we also have all the brochures and leaflets that the Weerribben-Wieden National Park has published.
Giethoorn is situated in the Wieden, a Natuurmonumenten (Society for the Preservation of Nature Reserves) Nature Reserve. This Reserve was joined together with the Weerribben, a Nature Reserve belonging to Staatsbosbeheer (Forest Management Agency).
The Weerribben-Wieden National Park is the largest uninterrupted peat marsh (Wetlands) of North-West Europe.
* Staatsbosbeheer Visitors? Centre De Weerribben, Hoogeweg 27, Ossenzijl
* Natuurmonumenten Visitors? Centre De Wieden Beulakerpad 1 St Jansklooster
* Activities organised in De Wieden by Natuurmonumenten
* Activities organised in De Weerribben by Staatsbosbeheer
* Activities organised by IVN-Noordwest- Overijssel
* Activities and events in WaterReijk Weerribben Wieden
* Activities at Schoonewelle, Museum for Nature and Handicraft in Zwartsluis
? More at:
http://www.np-weerribbenwieden.nl/watkanikdoen#sthash.Jz6y5X26.dpuf
These fellow entrepreneurs are all in and around the National Park. You recognize them on the house front signs. Check out our fellow hosts on the map at
http://www.ontdekweerribbenwieden.nl/